An Abbreviated Education and work history
I started out in Offset Print very young. By High School I was heavily into Silk Screen Printing and Airbrush work. I got a degree in Design and Production Art from a trade school where I learned painting skills and how to use a stat camera among other things. Still holding down jobs at screen print companies I went for a degree in Character Animation and Film making with a emphasis in 3D modelling.
After leaving College I worked in Los Angeles on various productions and eventually found myself working in the video game industry. After many years I left the entertainment sector to start my own business doing print and website development for small to medium sized businesses. These days I primarily build websites and host some of my clients on a server of my own where I maintain the sites and consult on business and marketing strategy.
Are you looking for a website designer/developer? If you are thinking about hiring me why not fill out this questionnaire and tell me a bit about your project.
Website Development Worksheet
---
Who am I at work…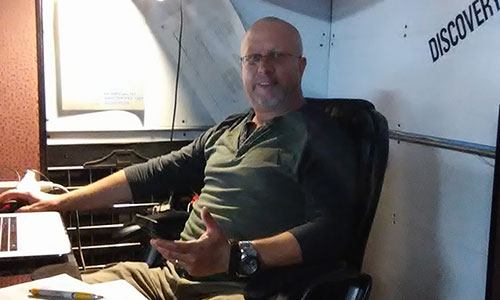 ---
Download my Resume
---
Need Graphics and/or Printing? Well I can help you with that too. From Business Cards to Vehicle Wraps. If you need it I can help you get it. Just drop me a note via my contact form and I'll get back to you as soon as I can.
Adobe CS6
Photoshop
Illustrator
InDesign
Print File Prep
UI/UX
HTML/CSS
PHP/Javascript
FTP/cPANEL/WHM
AWS S3
WordPress
Video
3D Programs
Animation
Typography
MS Office Tools
Signage/POP
Business Management
Google Webmaster Tools
SEO/SEM
Software
Currently using Adobe Illustrator, Photoshop, Bridge, Indesign and Dreamweaver. Previous experience with Adobe Premier and Vegas Studio Pro as well as simpler video editing programs. I have previously used 3DMax, Softimage, and Form-Z. These days I usually just use Sketchup for my 3D needs (sign design and elevations). I use Microsoft Office applications on a daily basis along with Slack and Asana for project management.
---
Web Design
I started with basic HTML in the mid 1990's and made my way through multiple WYSIWYG tools. Using my game development experience for prepping lite weight images and coding. In the following years I have utilized various CMS platforms for production sites. In 2010 I began steadily using WordPress for it's core features. My coding for online use is primarily self taught but I do take the odd online course when I have time.
Client & Vendor Management
---
Working with clients and vendors since 1996 to create final products at the specifications required, gave me immense experience in account management and communicating effectively.
Business Development
I have created business development plans with marketing strategies for a number of clients with businesses including, but not limited to; CPR instructors, restauranteurs, CPA firms, printers and sign makers.
Education
Associates Degree of Art, California Institute of the Arts, 1989 – 1992
Degree in 3D Animation & Design / Digital Film Making
Relevant studies include: Character Development, 3D Modeling & Character Rigging, Texture Mapping, Story-Boarding, Script Writing, Video Editing
Associates Degree of Art, Phoenix Institute of Technology, 1986 – 1987
Degree in Design and Production Art
Personal Attributes
I expect high standards of work performance from both myself and others I interact with. By understanding how to communicate effectively with a diversity of individuals I am able to build trust and acceptance of creative business solutions.
Jon Stamatopoulos – Turf Supper Club, LLC

"On-time, on-budget, no sales pressure. Just simple, business-like professional service. Blair and his crew have a rare combination of technical skill and the heart of a teacher. That combo works every time. I strongly suggest you give them a try!"
Jeff Guernsey – Beating Heart Center, LLC

"Blair Wolf has the best, most friendly staff, who help me anytime with my website. They give great advice in knowing how the market is going in our field. I would recommend Blair or his team any time, anywhere."
Mick Moore – Pacifica Marketing Group, Inc.

"I've worked with Blair Wolf on several websites and social media projects. He is fast, professional, and I always got top-notch service every time. Many of the projects were very demanding, and a few were downright very sophisticated. Blair Wolf and his team were still very patient and knowledgeable when faced with these demands.
I plan on using Blair Wolf for Website Development and site user training from now on instead of dealing with less expensive, less experienced website design firms. Their professionalism and fast turn around time save you money and headaches down the line."
Dr. Trisha Broach, DVM – Lytle Veterinarian Clinic, Inc.
"The website that Blair Wolf has developed for our company enables us to further our mission of client education in an expanded way. The professional and high tech design they created for us matches our drive to be at the top of our profession. We place a high value on business relationships we can trust, and Blair always exceeds our expectations."